Shower TVs
Waterproof TVs for your Bathroom
Waterproof Magic Mirror TV for Shower
What can be better than a TV content device that can easily become an ordinary mirror when it's off? Magic Mirror TV won't interrupt your bathroom's interior, but at the same time it will provide you with the content you like while you are taking a shower. You can also use it to check news or weather in the morning.
Moreover, Magic Mirror TV is comletely waterproof and safe, so it can be used even by kids. We recommend to think about installing such a device into your bathroom, as it can be either functional or relaxing.
Our company is 100% sure in the quality and safeness of our products, so we give 2 Year Warranty for them.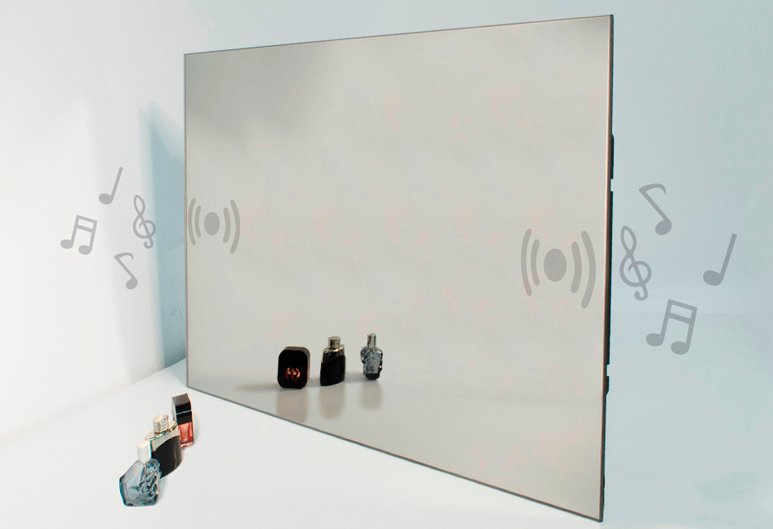 Waterproof IPx4
The system of water intrusion protection created by our engineers has the IPx4 certification, which proves its high grade of safeness and long service. And that's not the only certification that our TVs have, they also passed CE and ROHS tests, which show that our products meet all the European standards and requirements for TVs and consumer electronics.
The construction is fully adapted to quick changes of temperature and has the anti-fog effect provided by the LED / LCD back light that heats the screen so to prevent weeping. The remote control is also completely waterproof.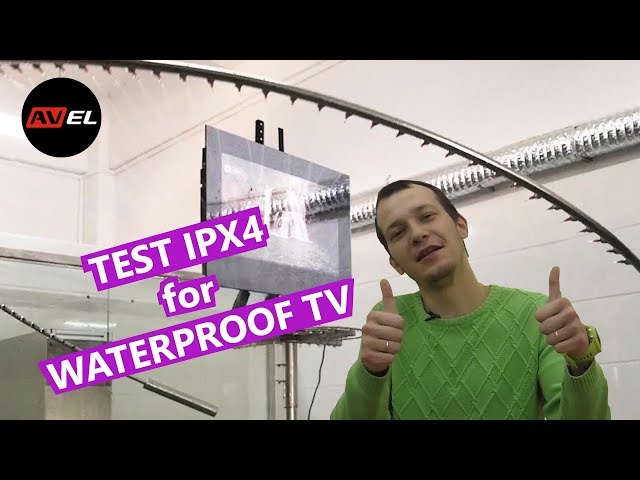 A great range of sizes
Every problem that may occur is already foreseen by our engineers: we provide special application for in-wall installation and offer a great range of screen sizes from 23.8'' up to 75''.
However, to simplify the installation process, it's better to design your bathroom while renovation, as the waterproof TV installation requires a niche in the wall and cabling.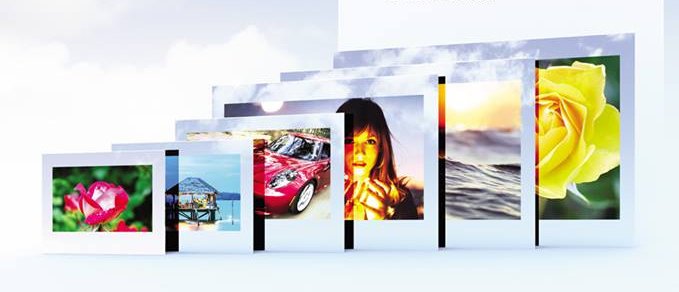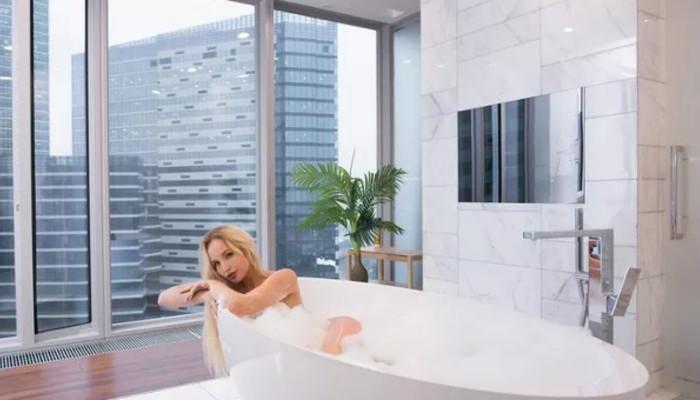 Waterproof Smart TV
For all our waterproof TVs we have modern DVB-T2 (Freeview) digital tuner board for EU / Australia / Russia / AUE / Thailand / Africa etc.
Optional accessory - Smart TV kit compatible with any of our TVs can be added optionally to upgrade it to Smart TV easily.
Perhaps, the most useful option is the possibility to connect any TV to your home Wi-Fi router or directly to your smartphone or tablet if it uses iOS or Android OS to translate any TV content from your mobile device. In such a way, you can use various Video Streaming Services on your Mirror TV's big screen.
Where the power adapter from the built-in TV should be placed?

Every solution depends on the construction of your bathroom, but we have prepared schemes for every kind of bathroom interior:
1. Extra recess. If there is such an option, one can put the power adapter there, so making it possible to install additional devices, such as a media box or hard drive.
2. Bathroom cabinet. It can be installed on the same wall.
3. Behind the wall. Depending on the construction of your bathroom, it can be possible to place all the extended interfaces of your TV and power adapter behind the wall.
So, the most important is to find a place protected from contact with water and condensation.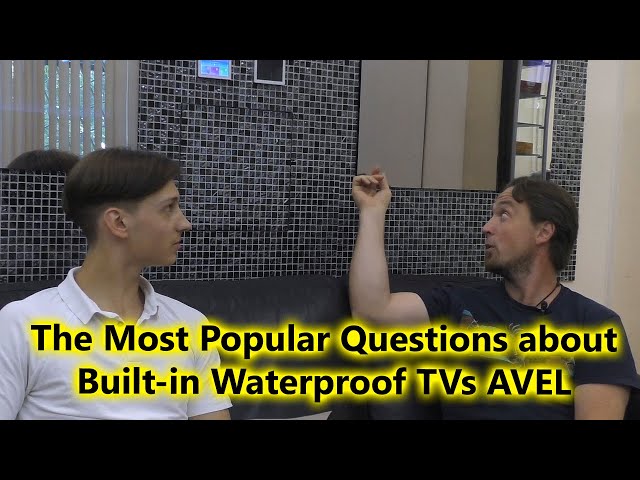 Hidden TV Wires
The most distinctive particularity of our In-Wall series of products is completely recessed installation, which means that all wires will be hidden. Only a plain glass or mirror on the wall will be added to your interior, leaving no gaps that can gather dust.
The AVEL continues developing in-wall TV series for Living rooms and Bedrooms.