Bathroom TVs
WATERPROOF TVS FOR BATHROOM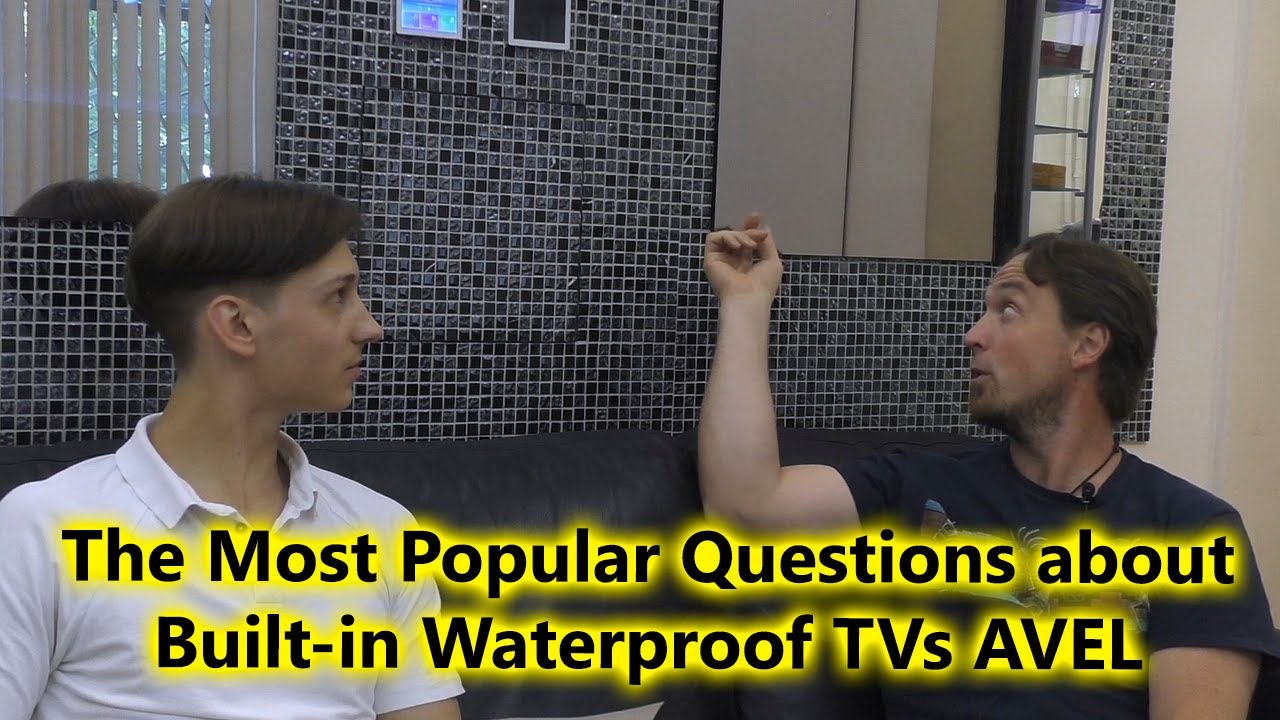 If you like to spend time in the bath or shower, you should definitely pay attention to such technology as a waterproof TV. This is a compact device designed specifically for installation in rooms with high humidity (bathroom, sauna, bath). Thanks to such a moisture-resistant TV, water procedures will become even more pleasant and interesting.
Advantages of AVEL TVs
MOISTURE
PROTECTED
CASE
MOISTURE
PROTECTED
REMOTE CONTROL
BUILT-IN
VIBRODYNAMICS
SMART TV*
EASY
CARE
FULL HD/4K
IPS MATRIX
DIGITAL
DVB-T2 TUNER
2 YEARS
WARRANTY
* the option is available for TVs, in the name of which the prefix "Smart" is indicated.
AVEL bathroom TVs feature a simple, minimalist design. They will harmoniously fit into any interior. Choose the most suitable model of technology for your bath with a white or black frame. For refined natures, an exclusive model has been prepared – a mirror TV in the bathroom. This multifunctional device can be used as an ordinary mirror in the off mode, complementing the interior of the room.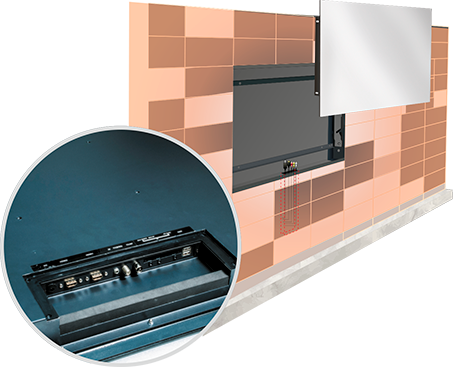 AVEL TVs are built into a pre-prepared niche in the wall using a special installation frame included in the package. The design is firmly fixed and securely holds the TVs of the largest diagonals.
All wires and the media box, if it was connected to the TV, are hidden in a niche and invisible to prying eyes. The connection point of the wires on the case is additionally protected from moisture.
AVEL TVs are assembled in our factory in China, and their quality is constantly under strict supervision. This allows us to be sure of an excellent result and provide them with a company guarantee for two years.
In our online store you can buy a waterproof TV in the bathroom or shower at an affordable price. The catalog contains both budget models and premium equipment. Everyone will be able to choose a suitable TV.