Translate:




Premium TVs for the home
TV is an integral element of the house, and it plays major part in our lives. Each of us is used to its presence, and the device is no longer limited to being placed in a living room. It can be a great addition to kitchens, bedrooms and even bathrooms.
With the development of tech, so have changed the capabilities of the TV. So, even an average user will not be surprised by the 4K resolution, nor by the Smart TV function, which allows you to play not only actual TV channels, but also online content found on the web. The appearance of televisions has also changed: the modern TV has become a part of the overall design, merging with the rest of items and furniture in a room.
However, regular TV is very limited in its design and sometimes cannot always fit as an ideal solution to your interior idea. After all, you want to achieve the full realization of your ideas while building a new house or doing a major renovation of the existing one.
Creating a unique interior of your living space is a great way to show your personality.
In this case, you should pay attention to the TVs that are made for the personal request of each customer. Our company, having accumulated vast experience in the development and production of TVs, is ready to offer you help in creating a premium TV.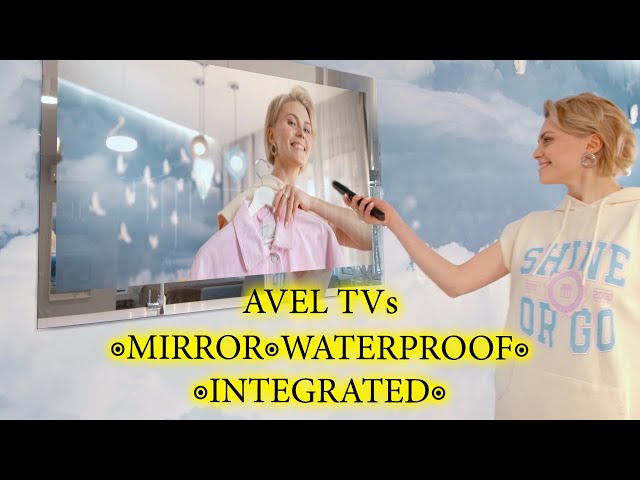 While choosing a built-in AVEL TV, you can select from 23.8 to 75 sized screen installed behind a mirror of any size and shape. If desired, you can add LED backlighting or decorate AVEL TV in a baguette frame. The latter option will look most favorably above the fireplace, creating the image of an interactive picture. At the same time, turned off TV won't become a black spot on the wall, but rather will turn into a spectacular mirror.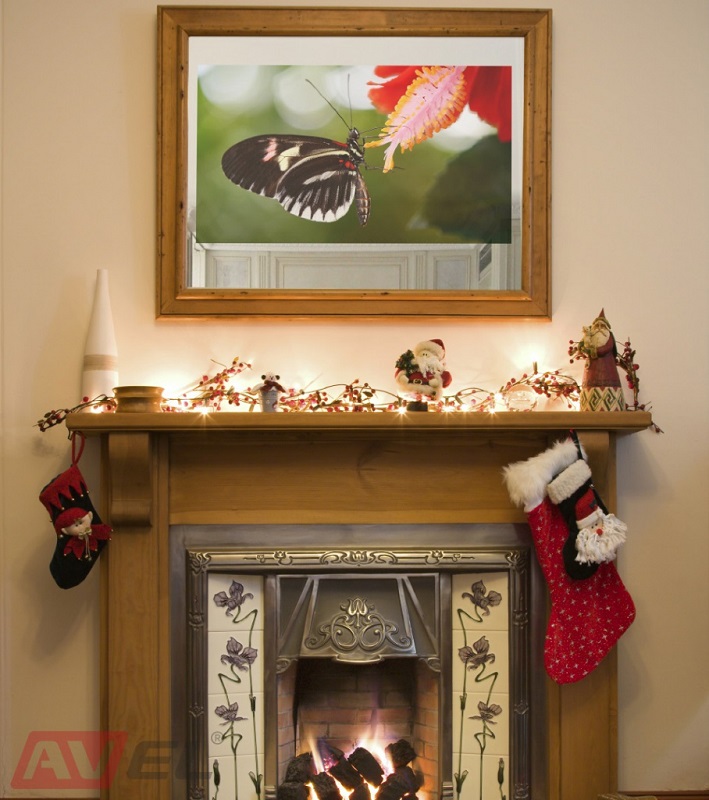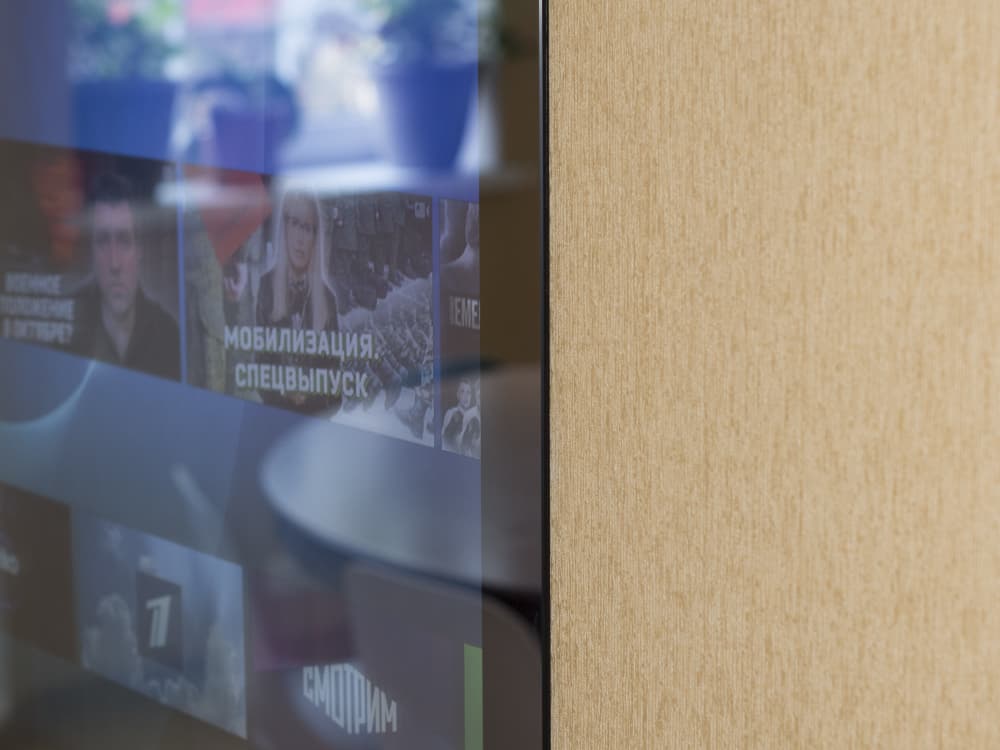 It is also important to determine with a purchase of AVEL TV at the stage of renovation to install it into a wall flush. Such installation is carried out in a niche with the help of a special frame, which reliably holds the TV and protects its connectors from external factors. Of course, there are ways to install a recessed TV in a room with an already finished renovation, but, practically, it will be more difficult.
AVEL TVs with a screen sizes ranging from 55 to 75 inches, presented in our regular assortment, can also become a great piece of interior design. Of course, their attractive appearance is combined with excellent technical characteristics. Buying such TV, you will get a vivid image with Ultra HD (4K) resolution and the full potential of Android-based Smart TV. Cable TV also remains fully available thanks to the built-in digital TV tuner. There's a choice of fully mirrored TVs and models with a black frame.
Finally, we would like to share with you photos of custom TV project that was made for our customer. This is a 75-inch AVEL Mirror TV installed in the pool of a country house above the entrance to the sauna. Since the room can be very humid, the choice was made for a special moisture-proof television. The screen diagonal was selected to match the size of the room. The TV is also built into a niche so that its surface wouldn't stick out of the wall, and it is an organic element of the interior. Along the contour it is additionally decorated with a wooden frame to complete the integrity of the interior. We have no doubt that our high-end AVEL TV brings great pleasure to all vacationers in the pool.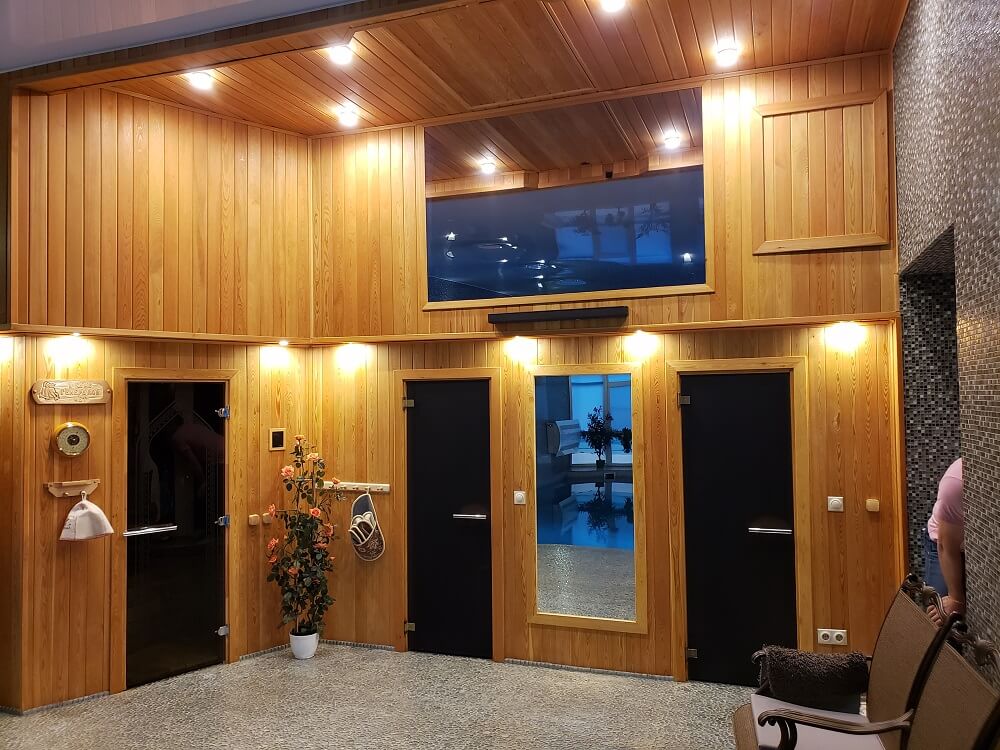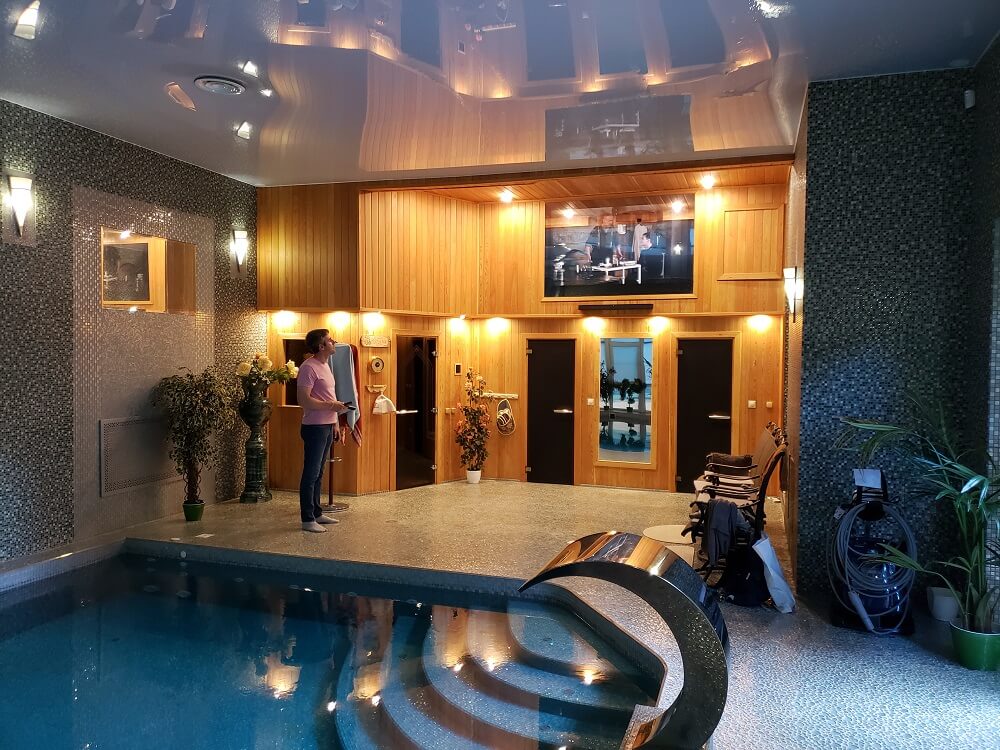 Back to the list