Translate:




The Frame, or How to hide a TV in a classic and modern interior
Multimedia equipment is an integral part of a modern house or apartment, but not every modern technology fits the chosen style of the room. In order to level the discrepancy between the design of the TV and the interior, you have to resort to simple design solutions and tricks. This way, TVs in a frame and in a baguette frame will look perfect in any home, as long as the color, shape and material of the frame will correspond exactly to your wishes.
Which TV to choose for a certain style of interior?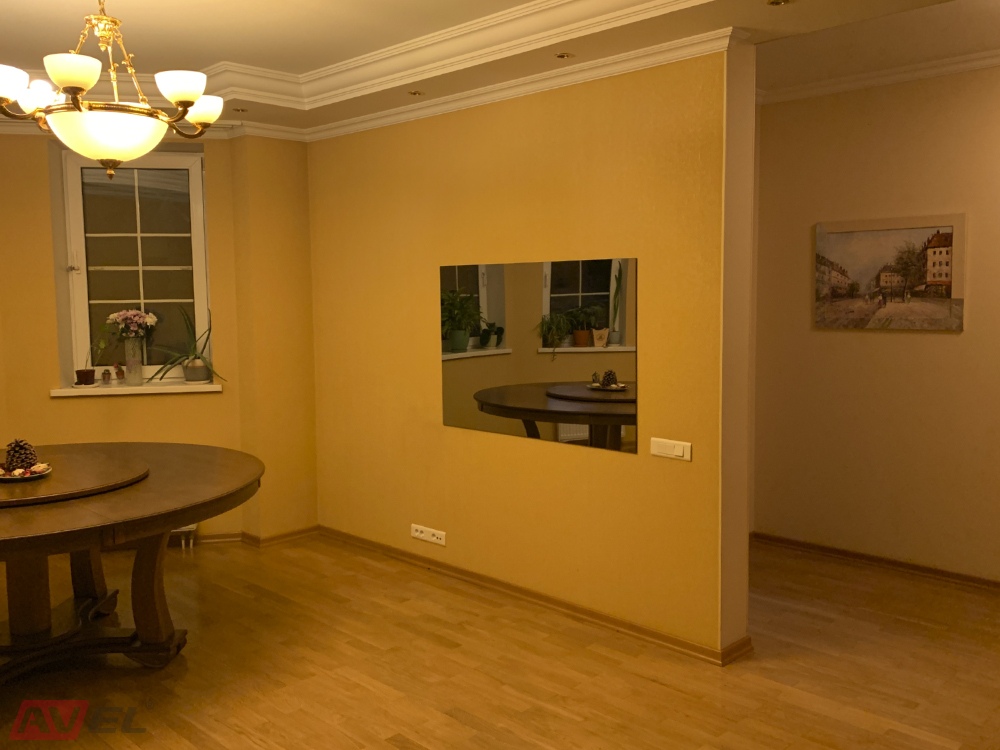 There are a lot of design options for the interior space of the house: from Empire and American style to eco-style and eclecticism, and in each of them the TV should look beautiful and organic.
First you need to decide directly on the TV set itself. The model should be as thin as possible, regardless of the size of the selected diagonal. It is best to choose a TV built into the wall, because their body is much thinner than that of conventional consumer TVs. A vivid example would be the 43-inch AVS430SM Magic Mirror TV, which, when turned off, looks like a regular mirror and fits perfectly into any interior without additional modifications. Thanks to the wall-mounted design, its thickness is only 8 mm. Another undoubted advantage of such a TV is that all wires and interfaces will be hidden in a niche so as not to violate the style of the room.
Besides, modern TVs mounted behind the mirror, for example, the 22-inch model AVS220OF, will fit into any interior. It can be placed behind a mirror of 60x60 cm or larger. The thickness of the case of such a TV is only 31 mm, it can be mounted behind a mirror in a closet, so the style of the interior will not be affected at all, and the TV will be invisible when turned off.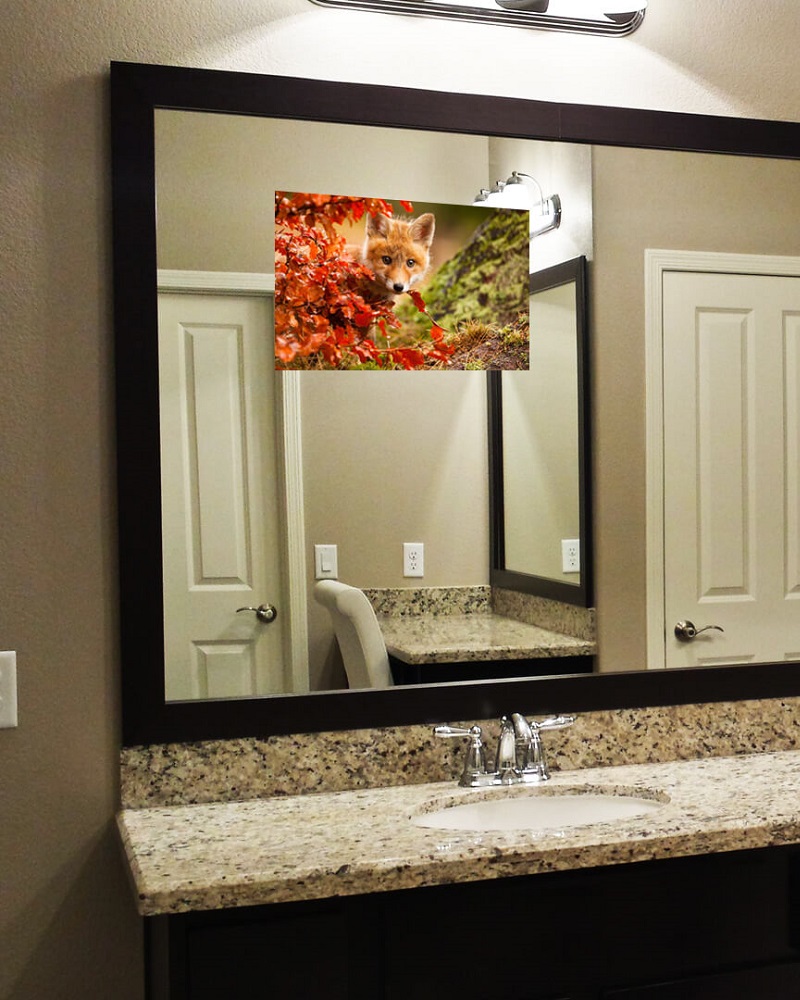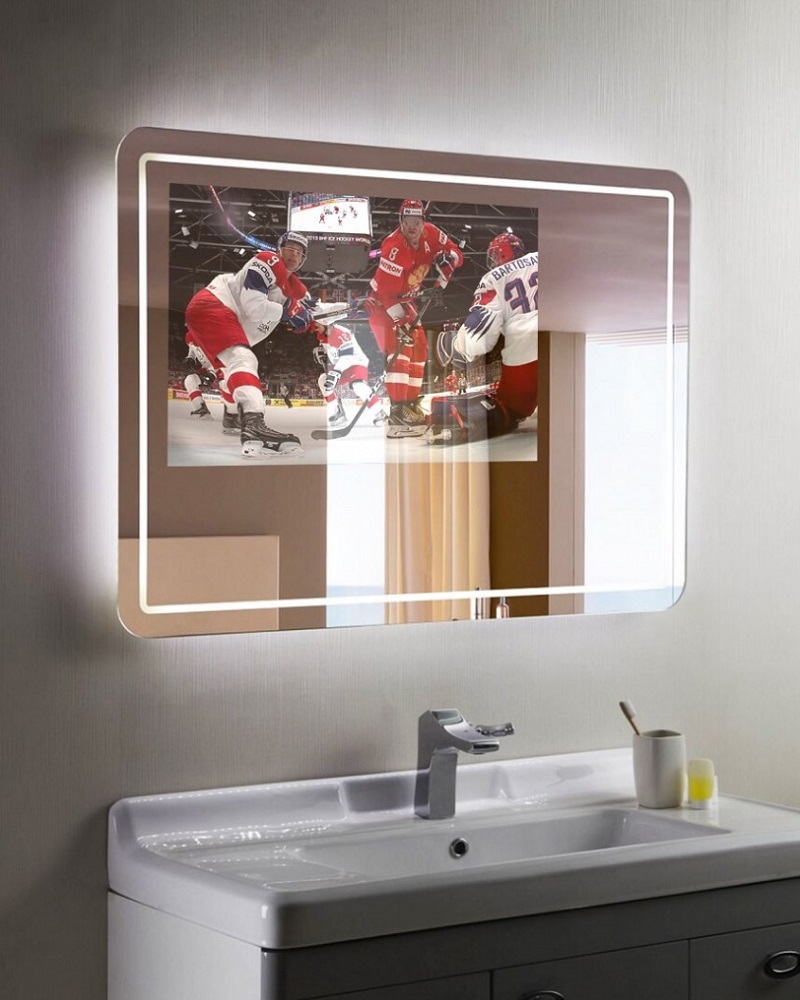 It is advisable to choose built-in TVs before or during repairs, because there will be quite a lot of dust when installing them. This does not apply to mirror-integrated TVs that can be installed in a cupboard or behind any other mirror in furniture.
TVs in a frame
The second way to hide the TV in the interior is to install a baguette or frame on it that matches a particular style. The TV in the frame can be mirrored, with a white or black frame. You can pick up a modern TV where there are practically no frames, but do not forget that the thinner the TV, the more harmonious it will look with a frame or in a baguette.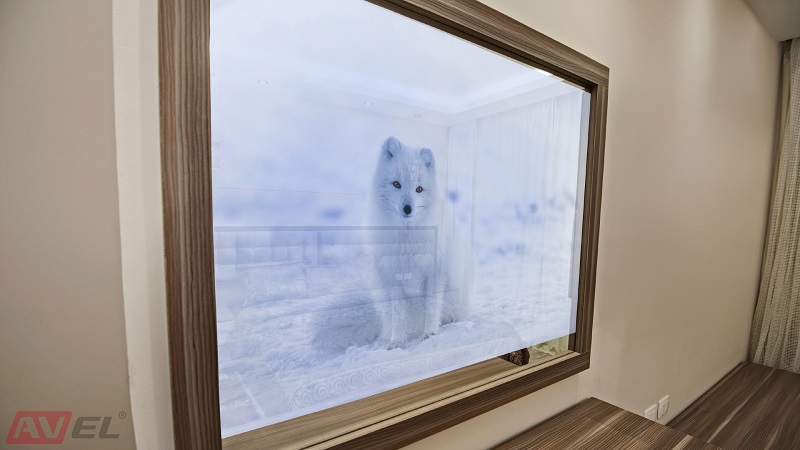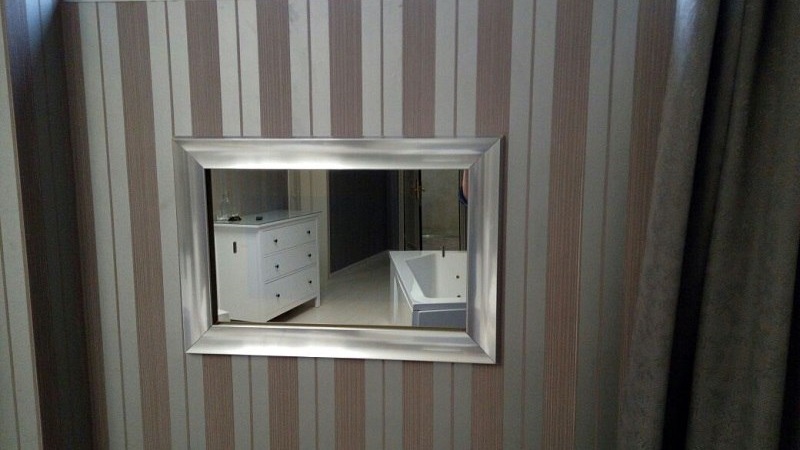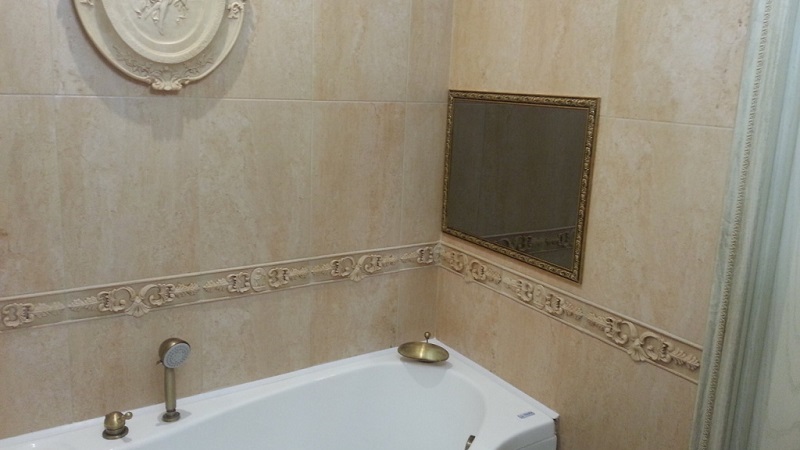 The Frame is suitable for such styles as modern, eclectic (imagine how great a TV with white frames in a black frame would look), Bauhaus (a glass TV with a thin wooden frame can be an example), constructivism and other options where geometric shapes and designs are appropriate. Frame materials for the TV are selected according to the interior design and overall style, which include wood, plastic, aluminum, carbon fiber, etc.
TV in a baguette and The Frame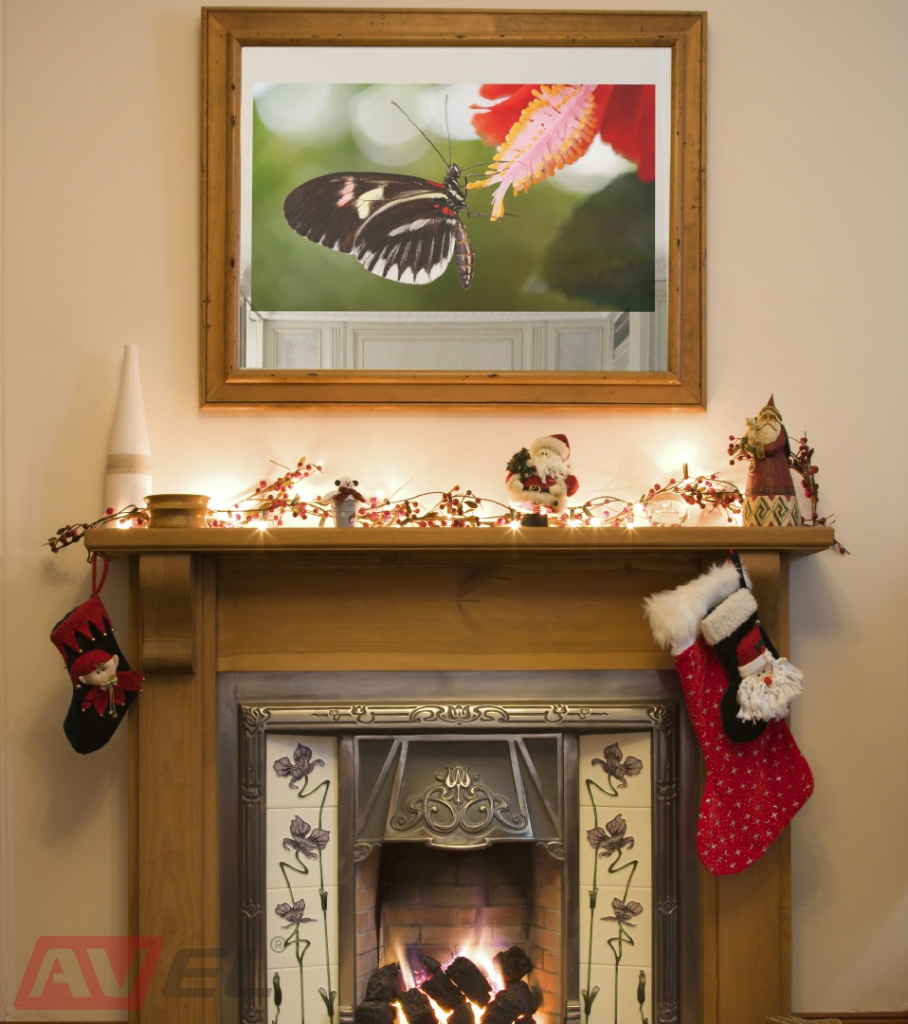 Such models are created from ordinary household or built-in TVs specifically for design ideas. A baguette TV will be the perfect solution for installation above a classic fireplace or next to paintings decorated in the same style of baguette frames.
The TV is framed in a baguette not only in apartments or houses where the interior is made in a classic style (rococo, empire, baroque, etc.), but also in the interiors of exhibition and business centers. In addition, a baguette TV will look great in museums as a multimedia panel with information. In this case, the mirror in a baguette with one click on the remote control will turn into a multifunctional device, where you can additionally display paintings and flipping them through, creating the feeling of the presence of famous artists at the exhibition. This is also true for office interiors, where companies carry out sales or services in the field of various arts.
Undoubtedly, the price of a built-in TV is higher than the price of a regular TV. This is due to the use of safety tempered glass on the front panel, a special mirror coating and a metal case for heat dissipation.
WARNING: regular TVs require ventilation holes! Be careful when installing a baguette on a regular TV.
Please note that the frame or baguette must be ordered for a specific TV model, taking into account some nuances. For example, AVEL TVs are equipped with vibration speakers, so the baguette should not be adjacent to the frame, or vibration-absorbing materials must be used between the frame (baguette) and the device itself.
Advantages of built-in mirror TVs by AVEL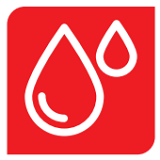 Waterproof case. Built-in TVs are protected from moisture inside the case and on the wires. If you take a shower and water gets on the screen, nothing bad will happen.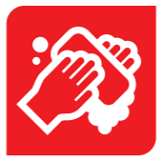 Easy care. Mirror TVs do not require a special approach when cleaning the house. They can be wiped and washed in the same way as ordinary mirrors.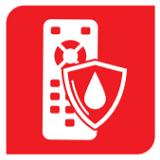 Water-resistant remote control. The included remote control can be used with wet hands and washed under a tap.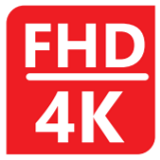 High resolution. Built-in TVs with screens from 23.8 to 32 inches by AVEL support Full HD resolution, while larger models support Ultra HD (4K) resolution.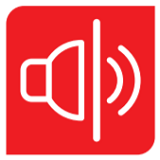 Vibrodynamics. Built-in vibrodynamics. Such speakers perfectly reproduce sound through glass, allowing you to abandon the holes on the front side of the TV and not connect additional acoustics.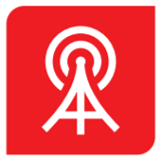 Digital tuner. Each mirror TV is equipped with a digital tuner for receiving the main TV channels, and can also play video from a flash drive or hard drive.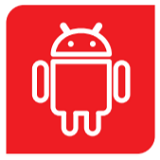 Smart TV. TVs with a diagonal of 43 inches and above are equipped with a smart TV function, for models with a smaller screen size, media boxes are available.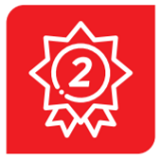 2 years warranty. The confidence in the reliability of our domestic TV sets allows us to provide a two-year warranty for each TV model.
Available models of Mirror TVs
If you love custom design and follow the latest trends in electronics, then mirrored TVs will definitely appeal to you. You can place such a device in the bathroom, bedroom or living room, install it above the fireplace or arrange it in a baguette. The main advantage of Mirror TVs is the absence of a black screen, which is difficult to beat in the interior. AVEL built-in TVs have a fully mirrored front panel, so when you turn off the screen turns into a familiar mirror. This allows you to use such a device both as a TV and as a mirror at the same time.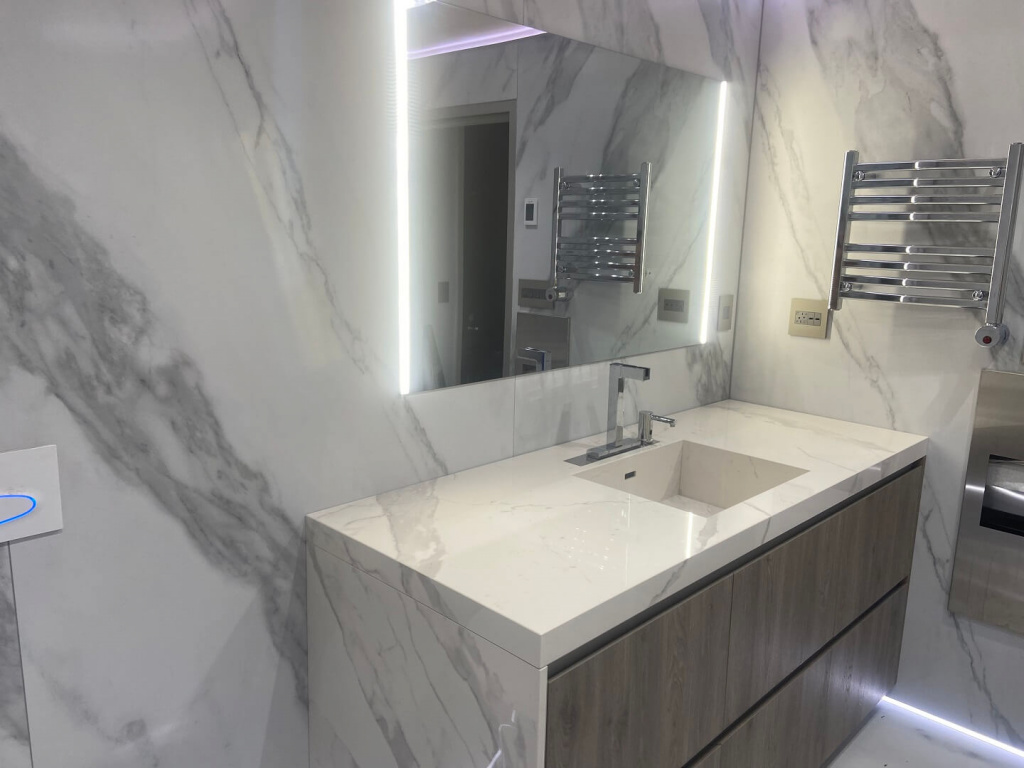 In the range of our company two types of mirror TVs can be found: standard models with the screen sizes from 23.8 to 75 inches and models for installation behind a mirror selected for a specific project (they are presented in the catalog without a mirror, which is ordered and manufactured separately).
Models from the standard range are suitable for installation at home. A large selection of diagonals allows you to choose a TV for any room: from a small bathroom to a spacious hall. The most popular among buyers are AVS245SM, AVS325SM and AVS555SM mirror TVs with the screen sizes of 23.8, 32 and 55 inches, respectively.
Models for mounting behind a mirror are offered to create an individual style in the interior. The most interesting here are the models on Android AVS220OF and AVS270OF with the screen sizes of 21.5 and 27 inches. Such devices are suitable not only for the home, but also for commercial premises, such as beauty salons or hotel lobbies.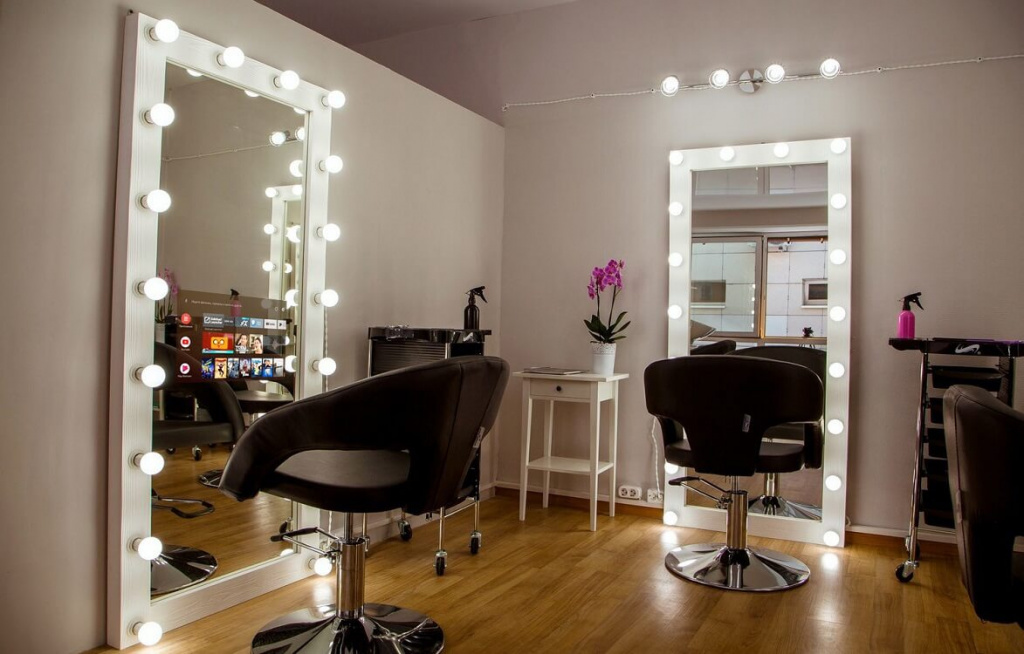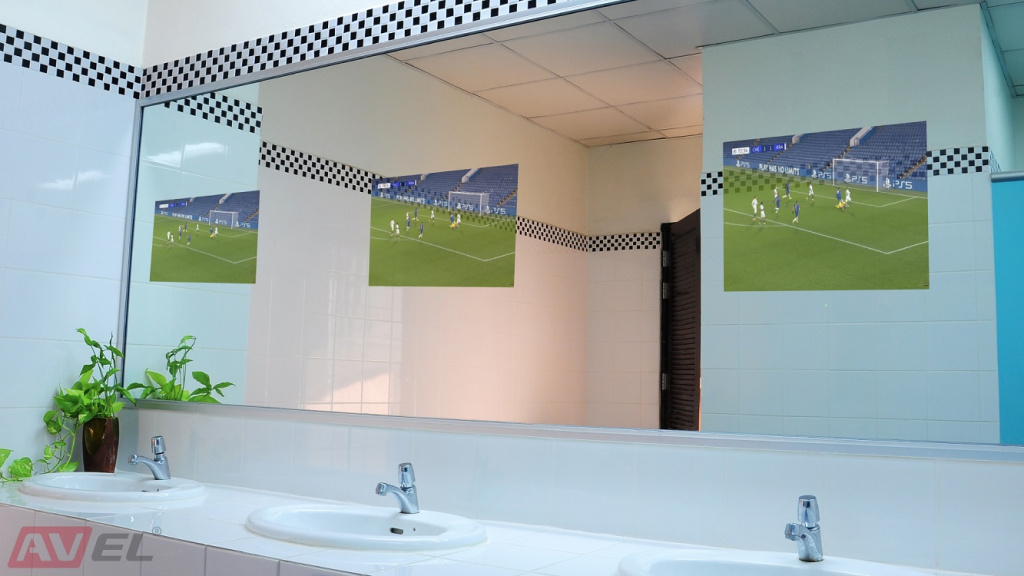 Back to the list